Listen in to the bridge radio show sponsored by NZB. A half-hour weekly slot "The Bridge Zone" had its first broadcast on the 27th June and is going from strength to strength.
This programme is hosted and produced by Free FM. The announcers are: Gold Grand Master, Barry Jones and Mereana Cullen of Hamilton.
The show will cover many topics and the team welcome suggestions.
If you click on this link, this will take you to the lastest podcast, or you can click here to view a list of all podcasts in case you missed a show. In particular, you may like the show posted
19th September !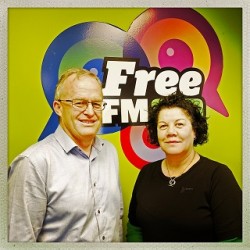 Barry & Mereana
Click here to email the Bridge Zone for requests, feedback or questions.